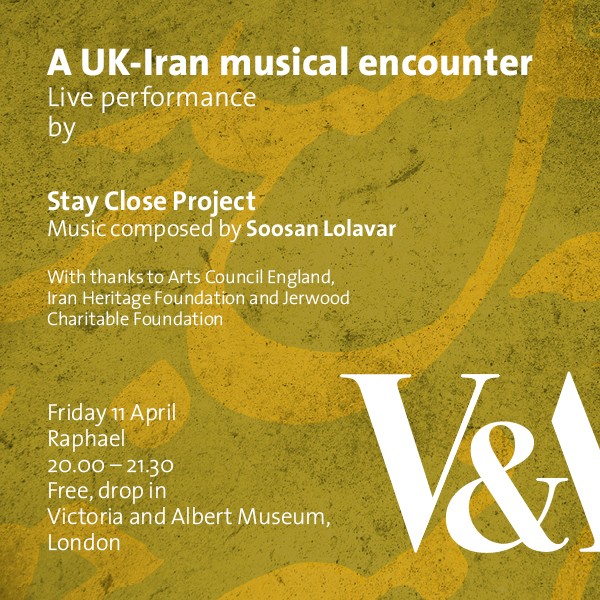 I can now announce that the confirmed performance dates for Stay Close are:
Friday 11th April 2014 @ V&A 8-9.30pm (free)
This event will take place in conjunction with the third edition of the prestigious Jameel Prize, an international art prize for contemporary artists and designers inspired by Islamic traditions of craft and design.
Tuesday 20th May 2014 @ City University 7-8.30pm (free)
The concert will follow a day-long conference focusing on Middle East and Central Asian music practices which will include a talk by composer and director Soosan Lolavar on Stay Close.
For more information on the project, please see here.