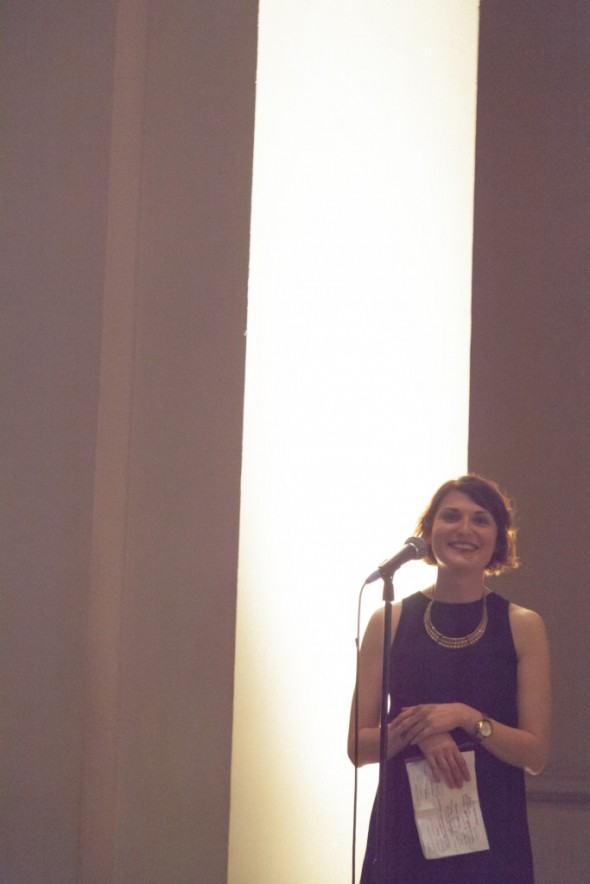 Here you will find a bit more information about myself and my work. For a full bio scroll to the bottom for a pdf download, otherwise see below for a timeline of key events in my musical life so far.
2016    
PhD candidate at City University researching contemporary composition practices in Iran, supervised by Dr Laudan Nooshin
New member of composition faculty at Trinity Laban Conservatoire of Music and Dance
Graduated with 4.0 GPA (equivalent to 1st class) Advanced Music Certificate in Composition from Carnegie Mellon University, USA
2015       
Performance at Queen Elizabeth Hall of Protect Me From What I Want, commissioned by the London Sinfonietta as part of their Spectrum of Sound series
Awarded a Fulbright Scholarship to study Iranian music with Dr Reza Vali at Carnegie Mellon University in Pittsburgh
2014      
Truisms (enjoy yourself because you can't change anything anyway) performed at Royal Festival Hall as part of Pull Out All the Stops and broadcast on BBC Radio 3
Only Sound Remains performed at V&A Museum and City University
Stay Close featured on BBC News in UK and Iran
2013    
Appointed one of two Embedded composers in residence at Southbank Centre
Received funding from Arts Council England and Jerwood Charitable Foundation to pursue Stay Close
Graduated with Distinction, MMus in Composition from Trinity Laban Conservatoire of Music and Dance. Taught by Dominic Murcott, Andrew Poppy, Paul Newland and John Thomas
2012    
Selected as part of Adopt a Composer scheme funded by PRS for Music Foundation and run by Making Music, in partnership with Sound and Music and BBC Radio 3.
Winner of John Halford Prize for Composition awarded by Ian Pace
Aqua Triumphalis written for Royal River: Pageantry, Power and the Thames Exhibition at National Maritime Museum
Appointed music appreciation teacher at City Lit Adult Education College
2011    
Graduated with Merit, MSt in Musicology from University of Oxford
2010    
Graduated with 1st class, BA in Social and Political Sciences from University of Cambridge
re:forming space performed at LSE as part of annual Literary Festival
2006    
Completed 4 years at Junior Trinity College of Music studying oboe and composition with Mark Baigent, Janey Miller and Cecilia McDowell